0

Your cart is currently empty..

Professinal LED Grow Lighting
240W LED grow light bar 3000K 6500K 660nm red led 240 watt LED grow lights for grow tent greenhouse
Description

Specification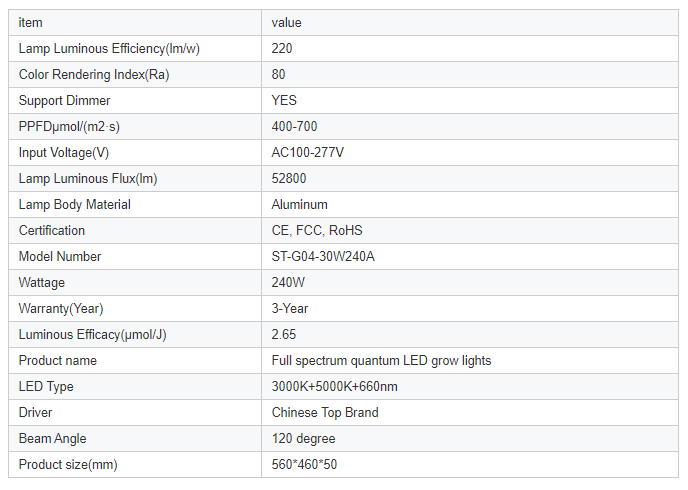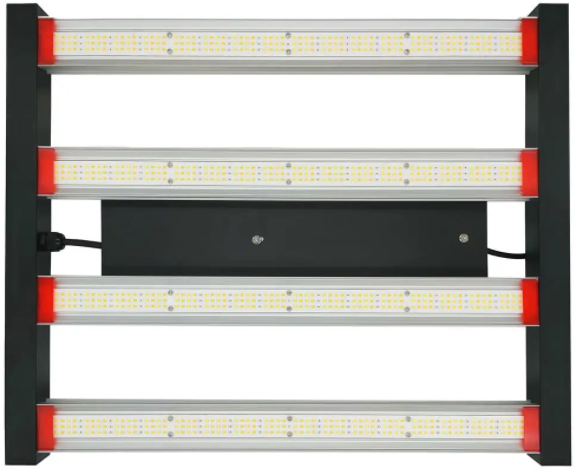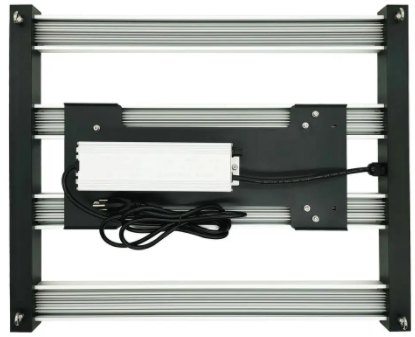 PPFD Test Data of
240W LED Grow Light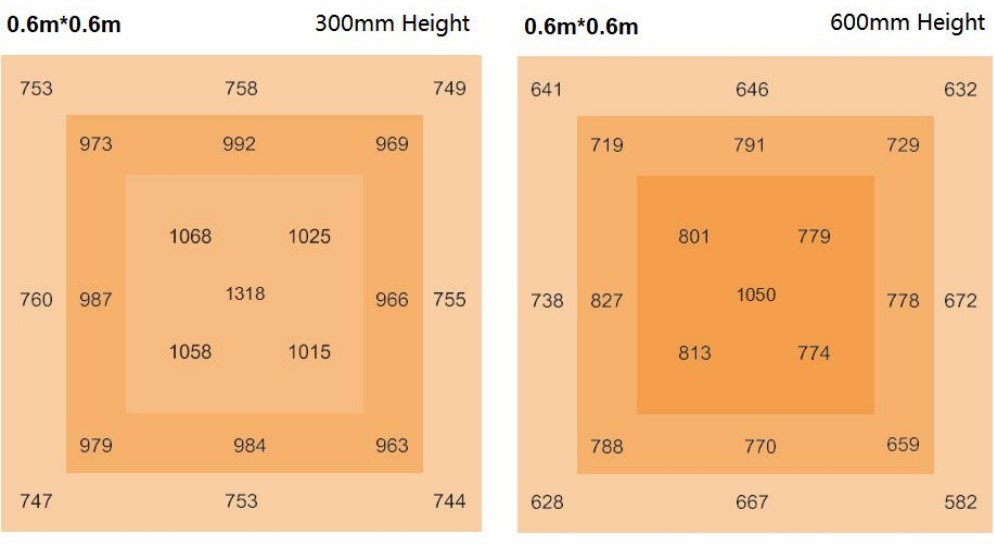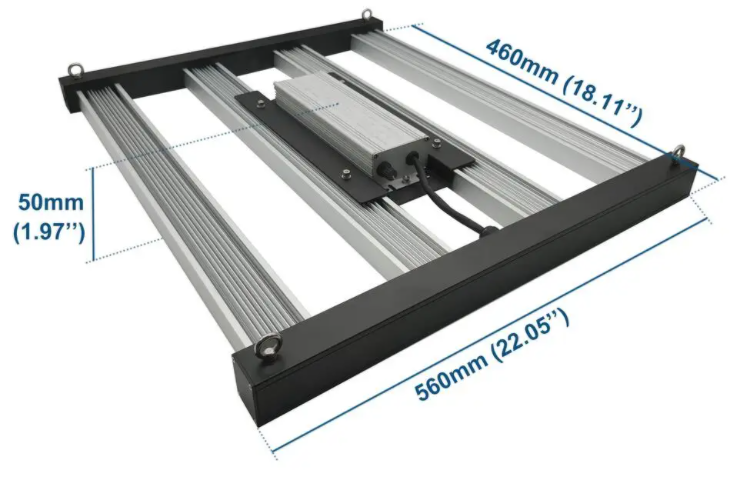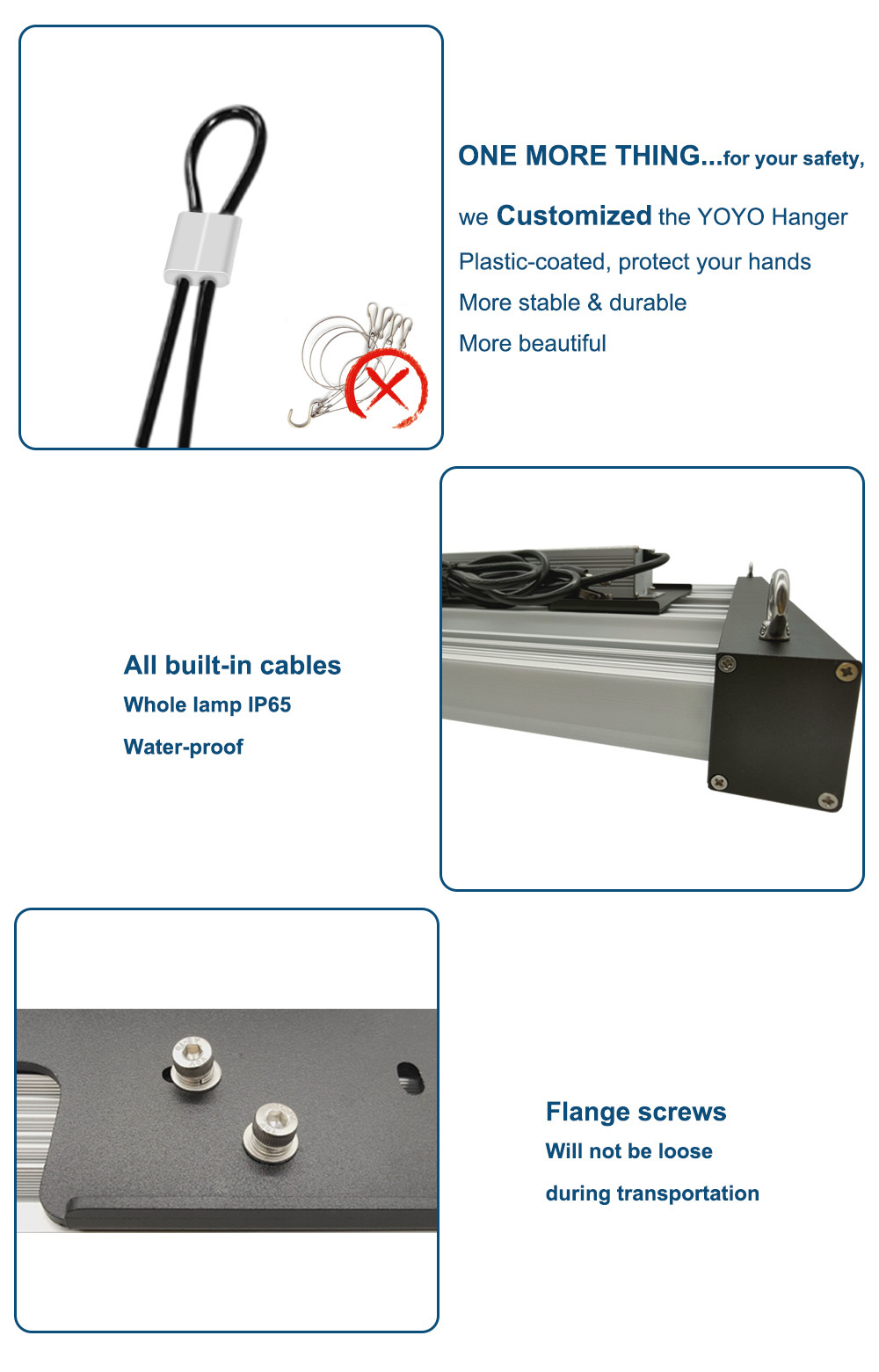 Applications of this 240W LED grow light bar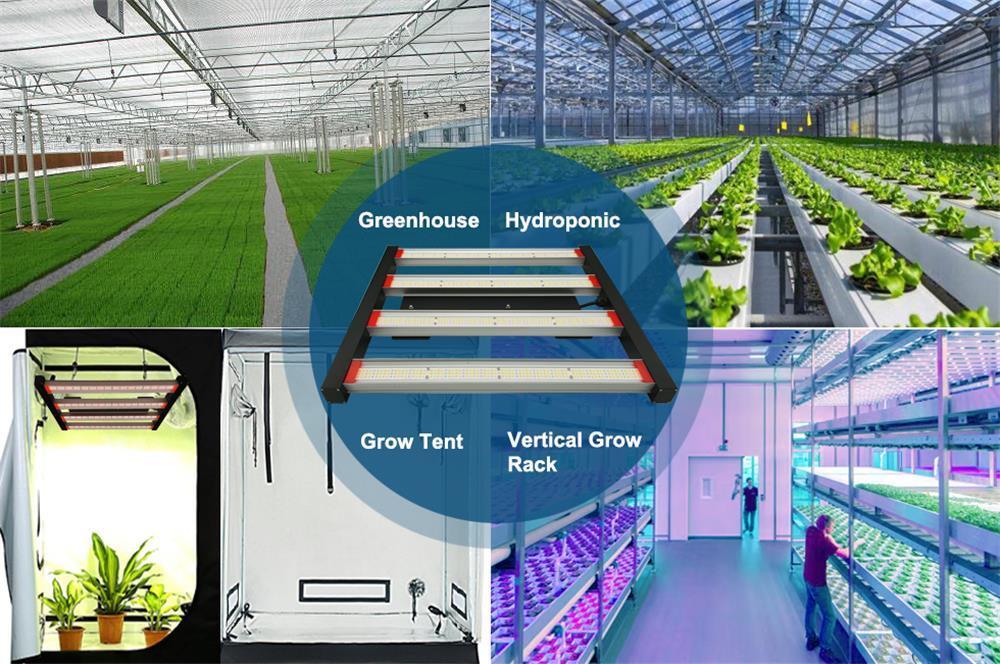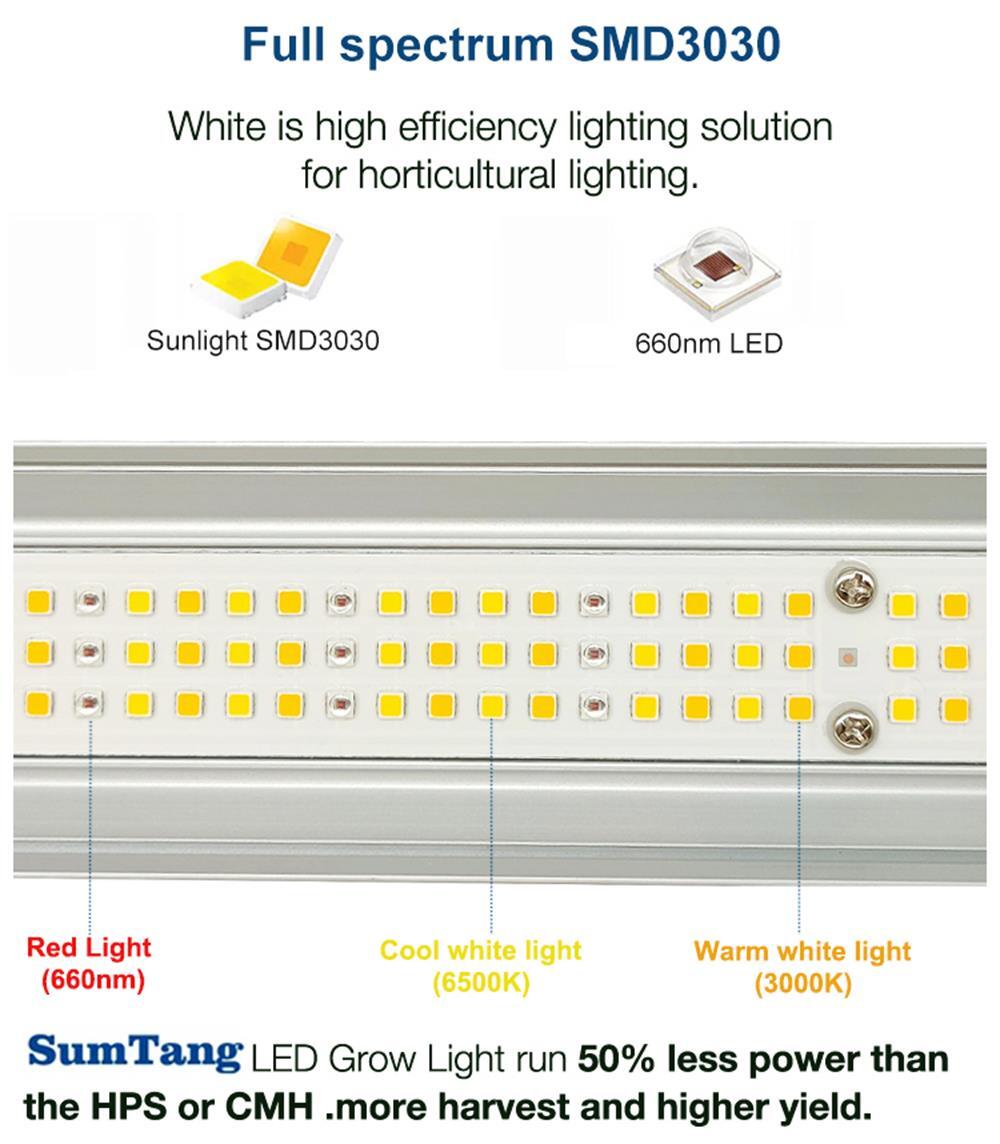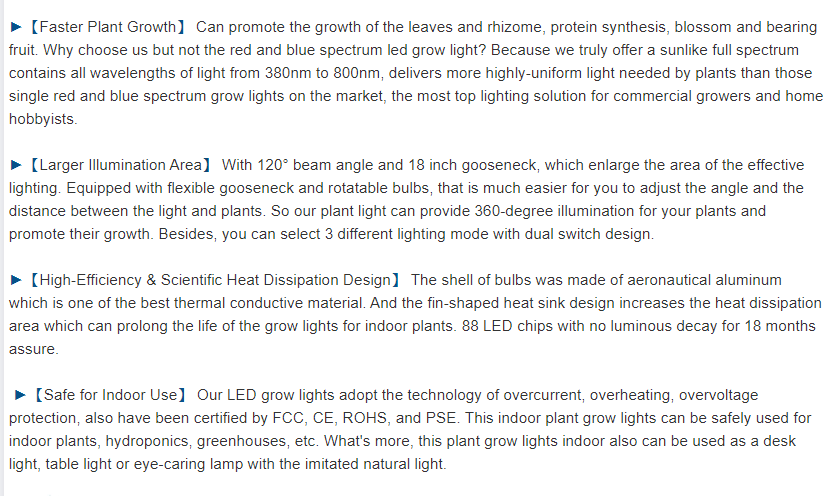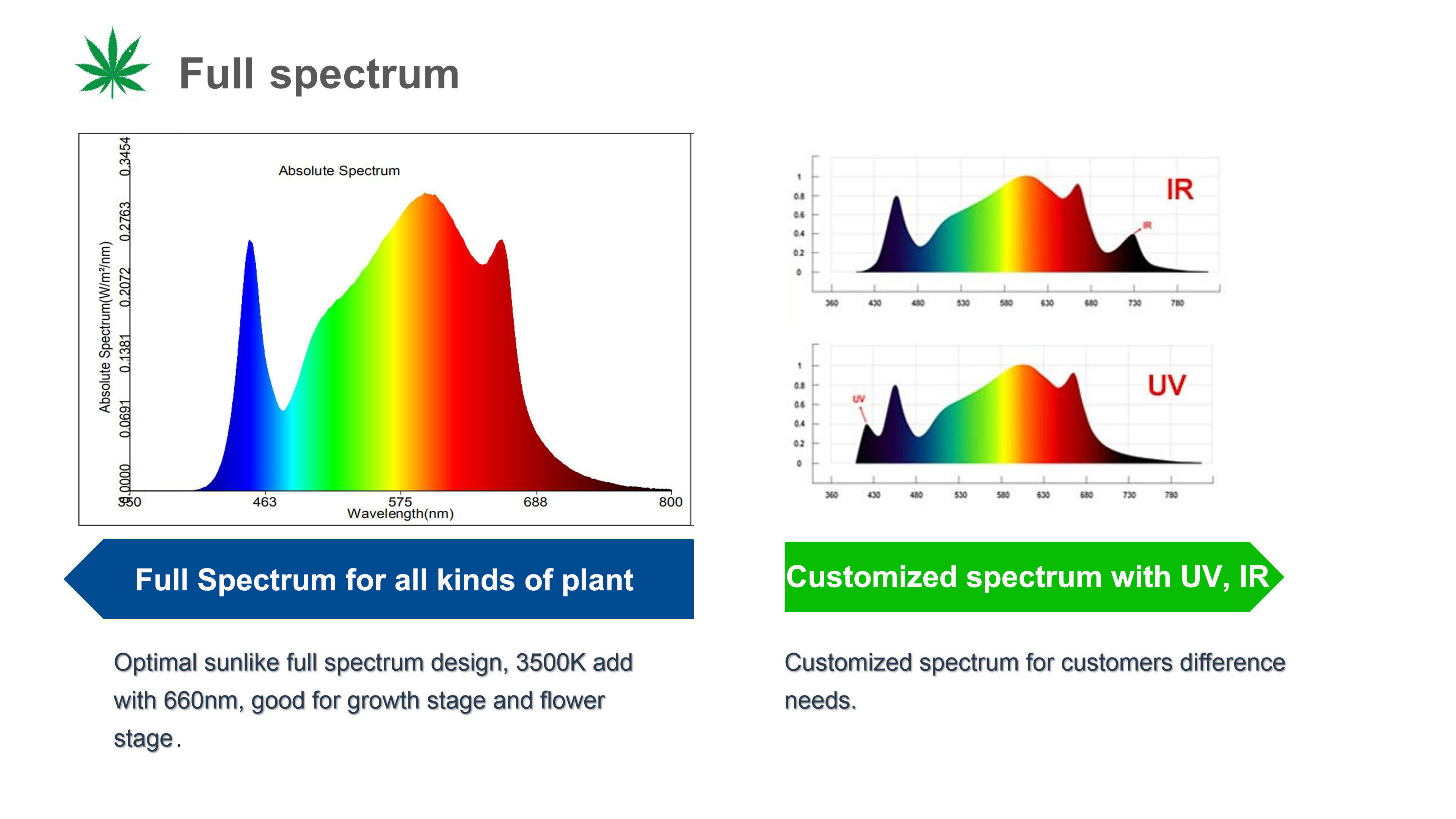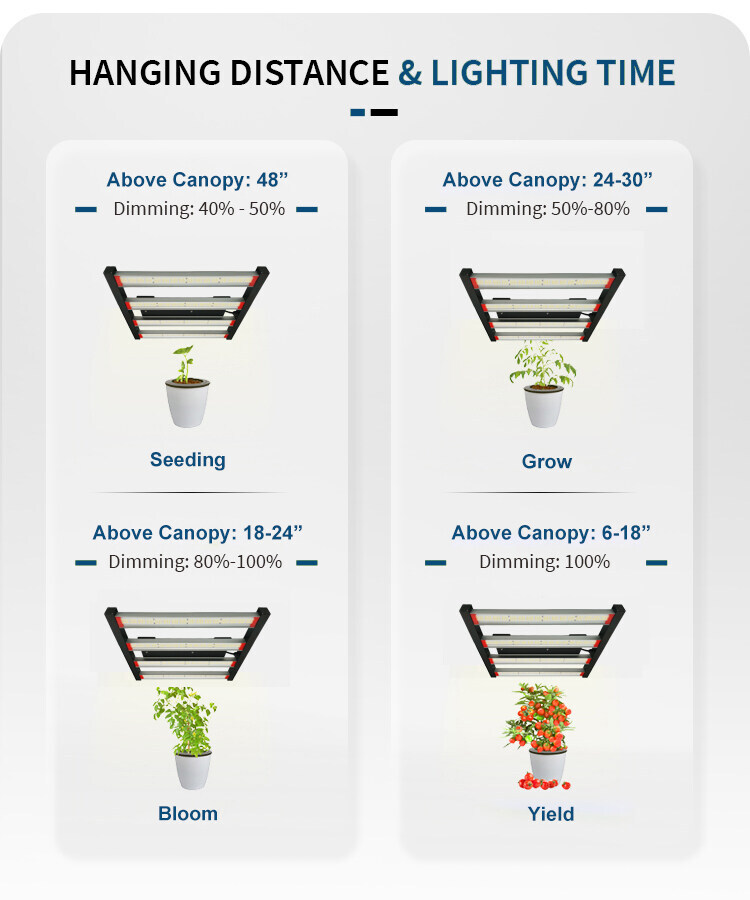 Q: What is the actual wattage of the LED grow
light?
A: The actual wattage is 240W ± 5%.
Q: Is the plant lamp suitable for pepper?

A: Yes, full spectrum plant light is suitable for most indoor plants.
Q: Is the clamp stable?
A: Yes, very stable.
Q: How long should i keep the light run every day? A: Vegetative Stage: 12-14 hours on; Flowering Stage: 9-12 hours on. Fruiting Stage: 7- 8 hours on.
Q: Instructions state to give light a rest after 12 hours...Can I leave on all day? A: Yes, no problem , but recommend let plants rest like in nature environment, and lamp rest for a few
minutes after lighting for long time. It will helps to extend the lifespan of the light. Recommend 10-16 hours
per day depending on the growth of the plant.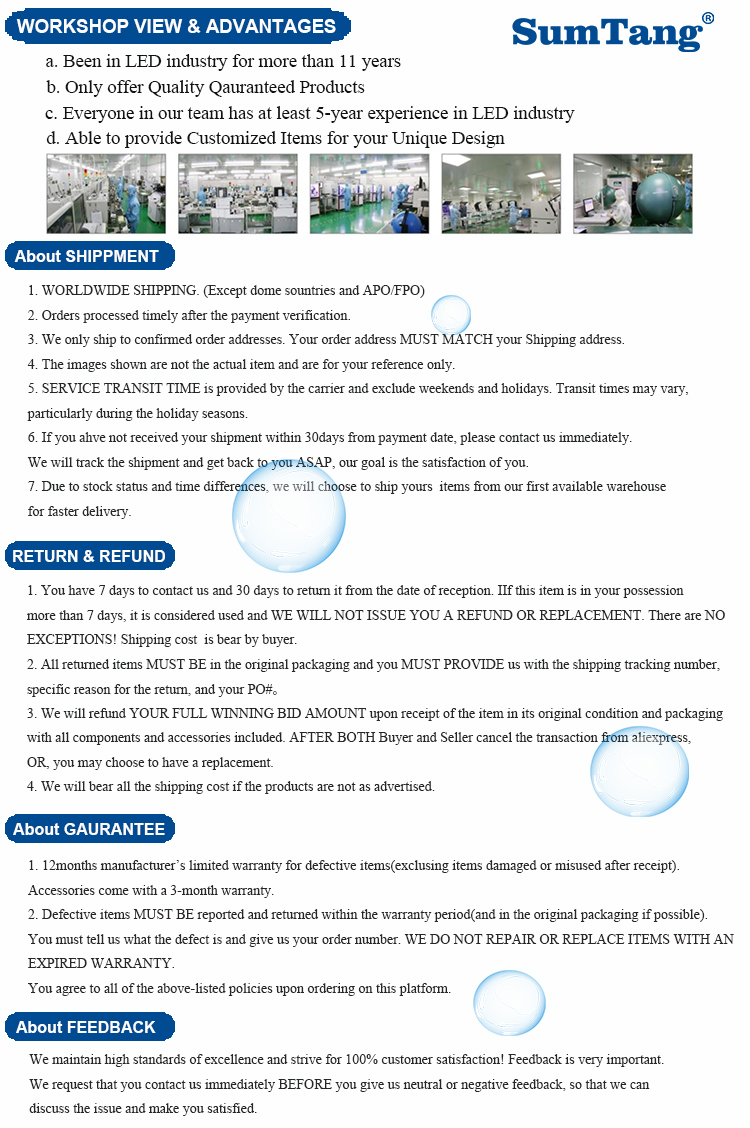 Lamp Luminous Efficiency(lm/w):

220
Support Dimmer:

Yes
Lifespan (hours):

50000
Input Voltage(V):

AC100-277V
Lamp Luminous Flux(lm):

52800
Working Temperature(℃):

-30 - 50
Wattage:

240W
Warranty(Year):

5-Year
Luminous Efficacy(μmol/J):

2.8
LED Type:

3500K+6000K+660nm Red
Beam Angle:

120 degree
By
Kierra
Wednesday, 22 September 2021
Great product goods well packed and quickly delivered. This is my 2 order the same lamp.I am surprised its capabilities. Seller worthy command.
By
Jinna
Tuesday, 21 September 2021
very fast delivery. only 8 days to the Netherlands. As described. excellent for the price. very bright.recommended.
By
Cody
Friday, 17 September 2021
Everything came, everything works fine.
By
Filipina
Saturday, 11 September 2021
Arrived very fast and very well packed. Since the purchase order to delivery were 15 days, being 12 working days from China to my home. Recommend the seller.
By
Daryl
Saturday, 11 September 2021
Good quality goods. My plants also like. It shines bright, but it is also not weak. In general, I can recommend. Seller responsible.Let's grow!
By
Benita
Friday, 10 September 2021
Perfect! It came super fast to Canada! Thank you seller, all works perfectly. Fantastic. Very happy so far. Hope it lasts.
By
Lainey
Friday, 10 September 2021
Super , very well made, nice material. Delivered fast, will definitely buy again from this seller.
By
Rollie
Thursday, 09 September 2021
Well received as described.
By
Vedra
Monday, 06 September 2021
Perfectly matches the description, it was packed correctly and safely, the order took no more than 10 days to arrive.
By
Laita
Sunday, 05 September 2021
Quite bright lamp with convenient fastening and choice of mode of operation. Works continuously for three weeks, the plants are satisfied
By
Tyrel
Monday, 30 August 2021
Delivery to Spain 9 days from payment.The quality is excellent,the light is good, about 3000K. Later I will add a review.Shop recommend!
By
Tashia
Friday, 27 August 2021
Very happy with the product! It's the best you can find for this price. Very happy plants, dimmable.
By
Kandis
Thursday, 26 August 2021
Great. Good lamp. Very very bright.
By
Karikc
Wednesday, 25 August 2021
I've bought several of these lights for my business. Very easy to set up & I like that you can use them during different cycles of vegetable growth.
By
Zebina
Wednesday, 25 August 2021
My husband loves the light and so does the plants. My husband loves the light and so does the plants. I would totally buy again!
By
Dixon
Wednesday, 18 August 2021
Excellent lamp, came in 7 days.
By
Freca
Wednesday, 18 August 2021
Good product. works well and i dont have anything bad to say.
By
Cristy
Wednesday, 18 August 2021
All LEDs work, shines bright, it is not heated very much.
By
Manley
Monday, 16 August 2021
The delivery speed is very fast... All items are very well, work normally. Recommend this seller, will buy more often.
By
Ricky
Monday, 16 August 2021
I am with the product satisfied! The delivery speed is very high, all can work and very bright light emitting diodes. I am very satisfied.