0

Your cart is currently empty..

Professinal LED Grow Lighting
Description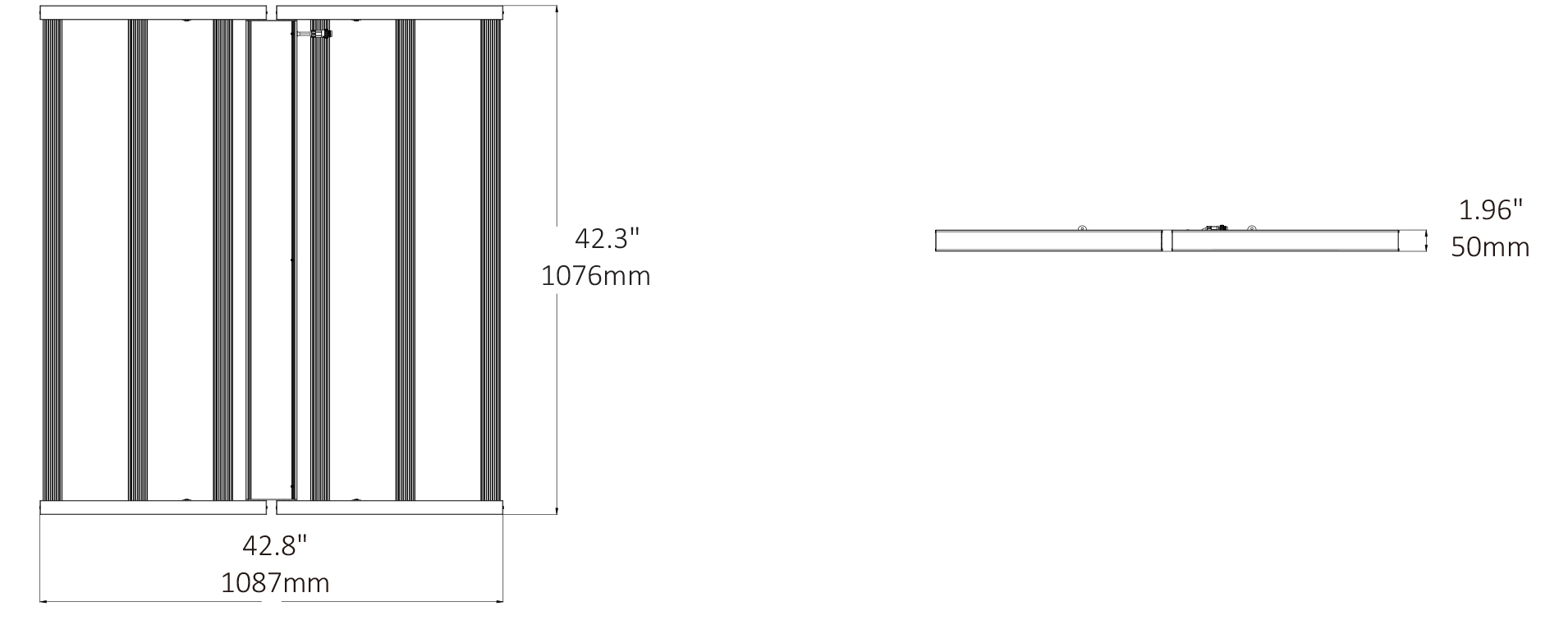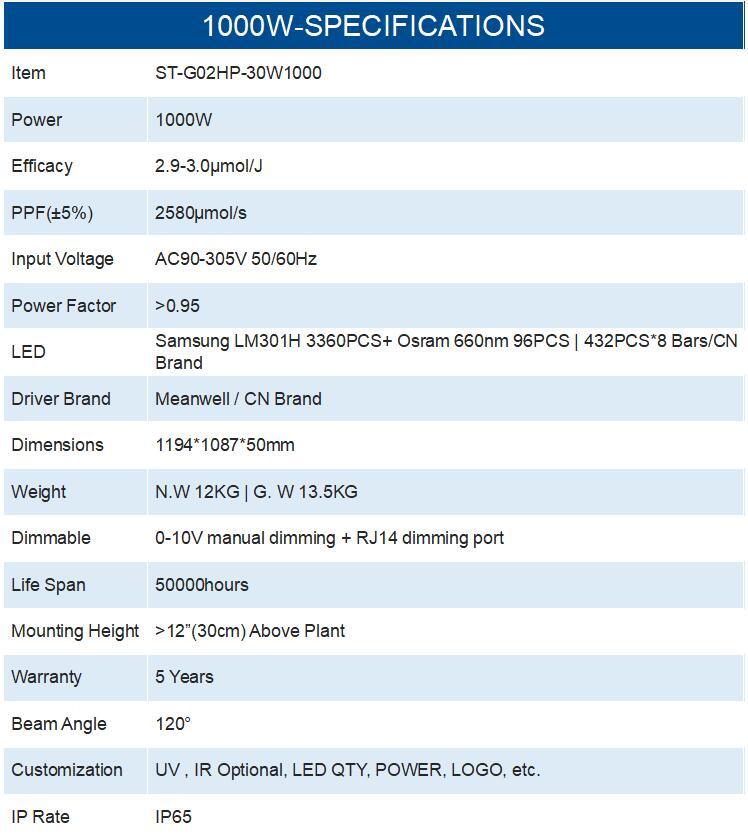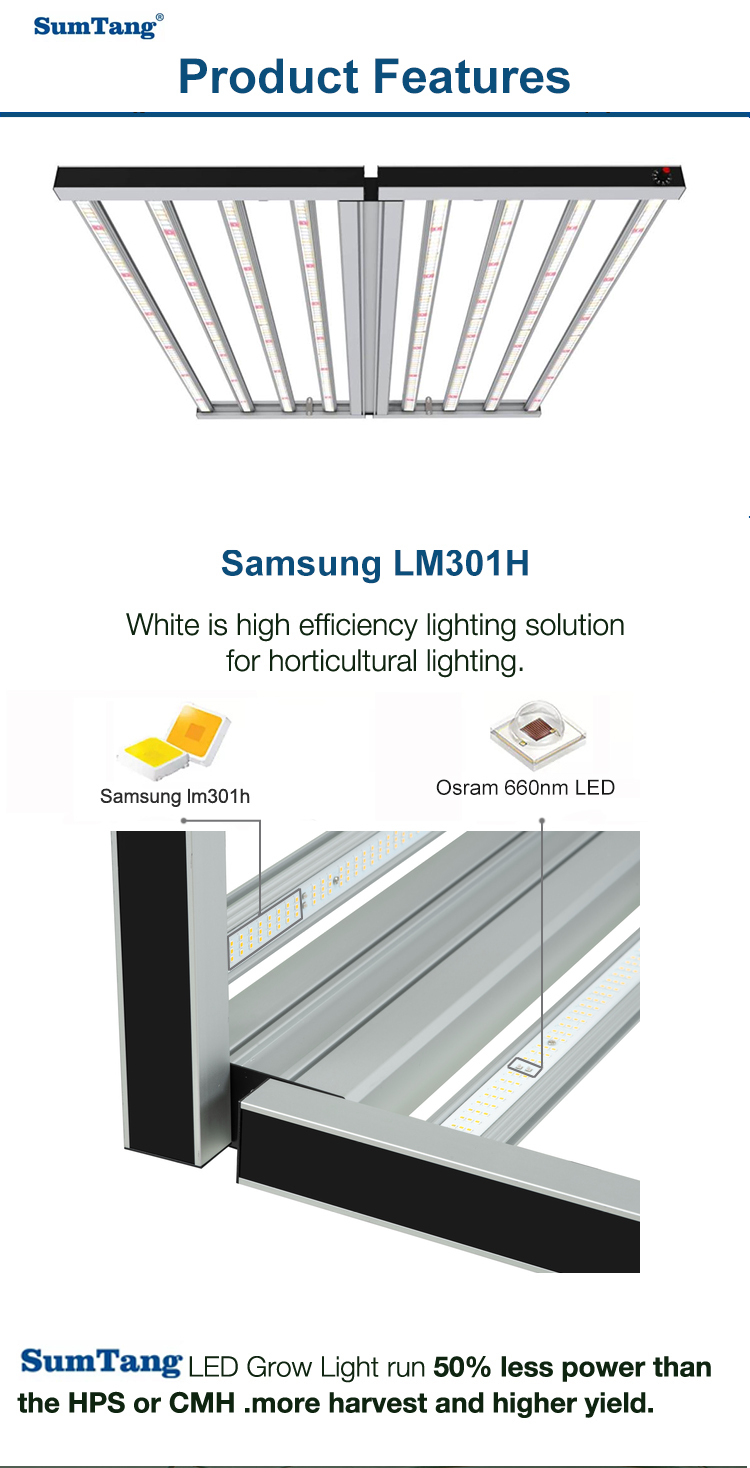 Applications of 1000 WATT LED grow lights
The grow light is widely used in the indoor greenhouse for all kinds of plants from the
seeding to

harvest.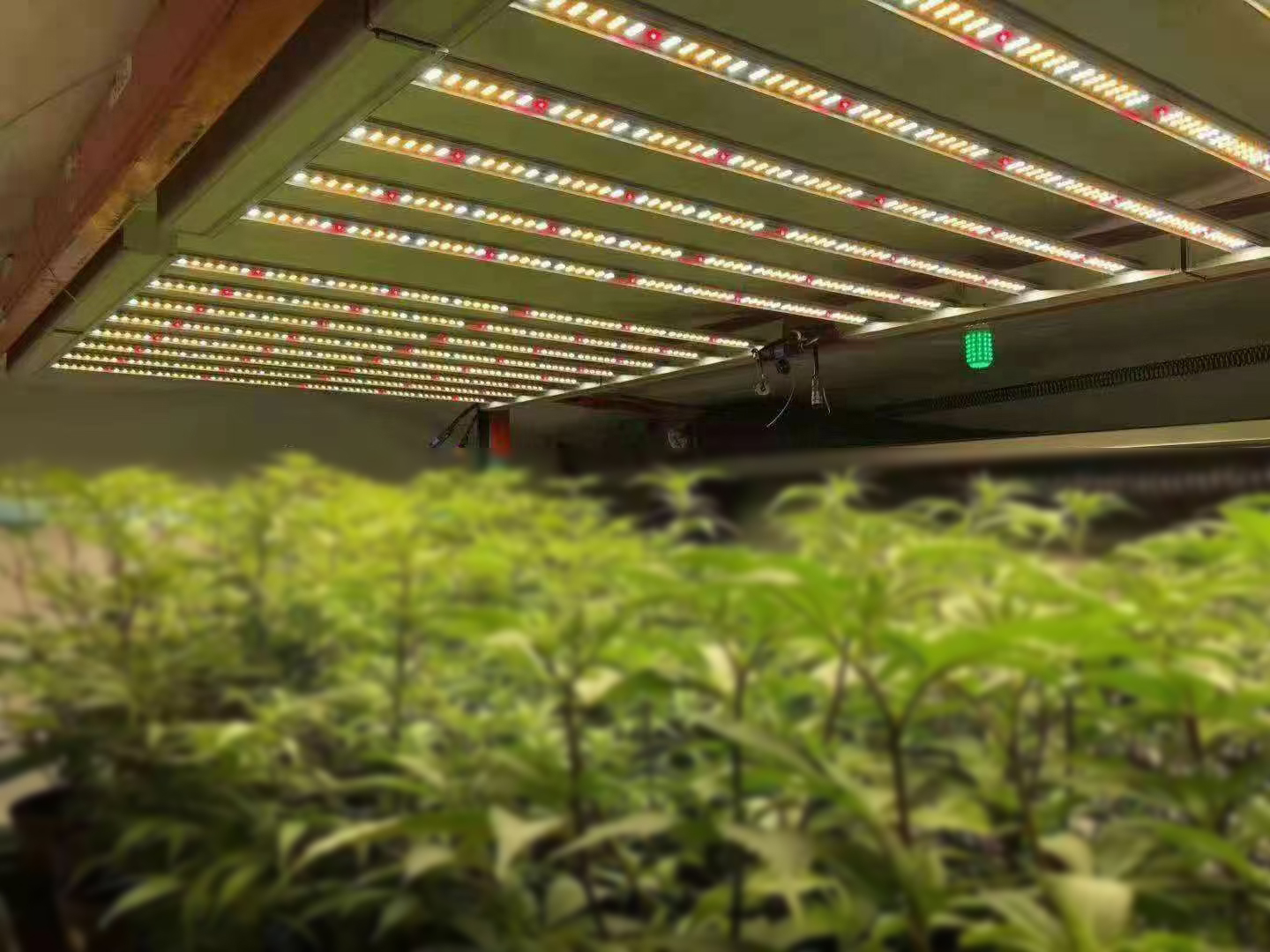 PPFD Test Data of 1000 Watt LED Grow Light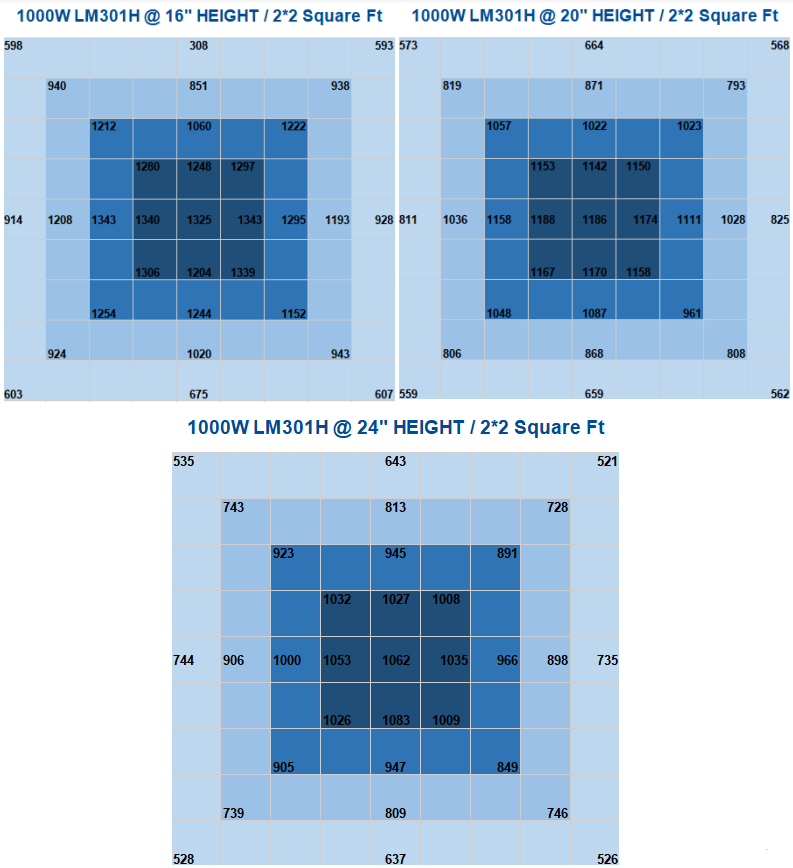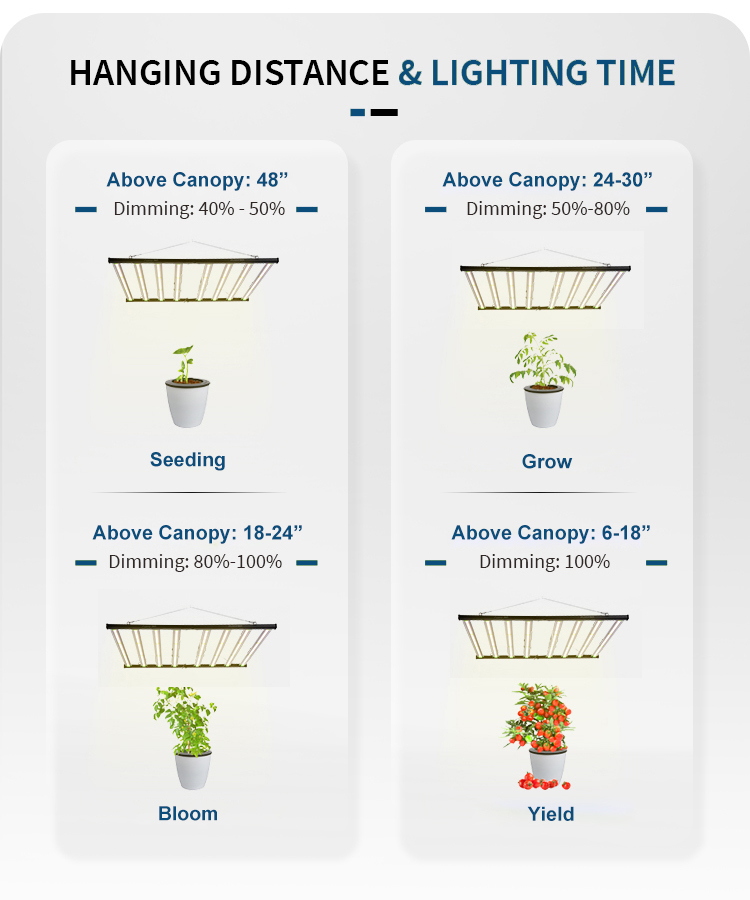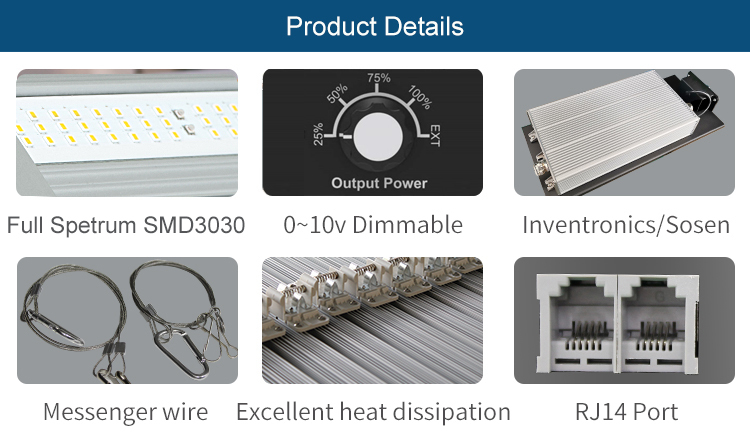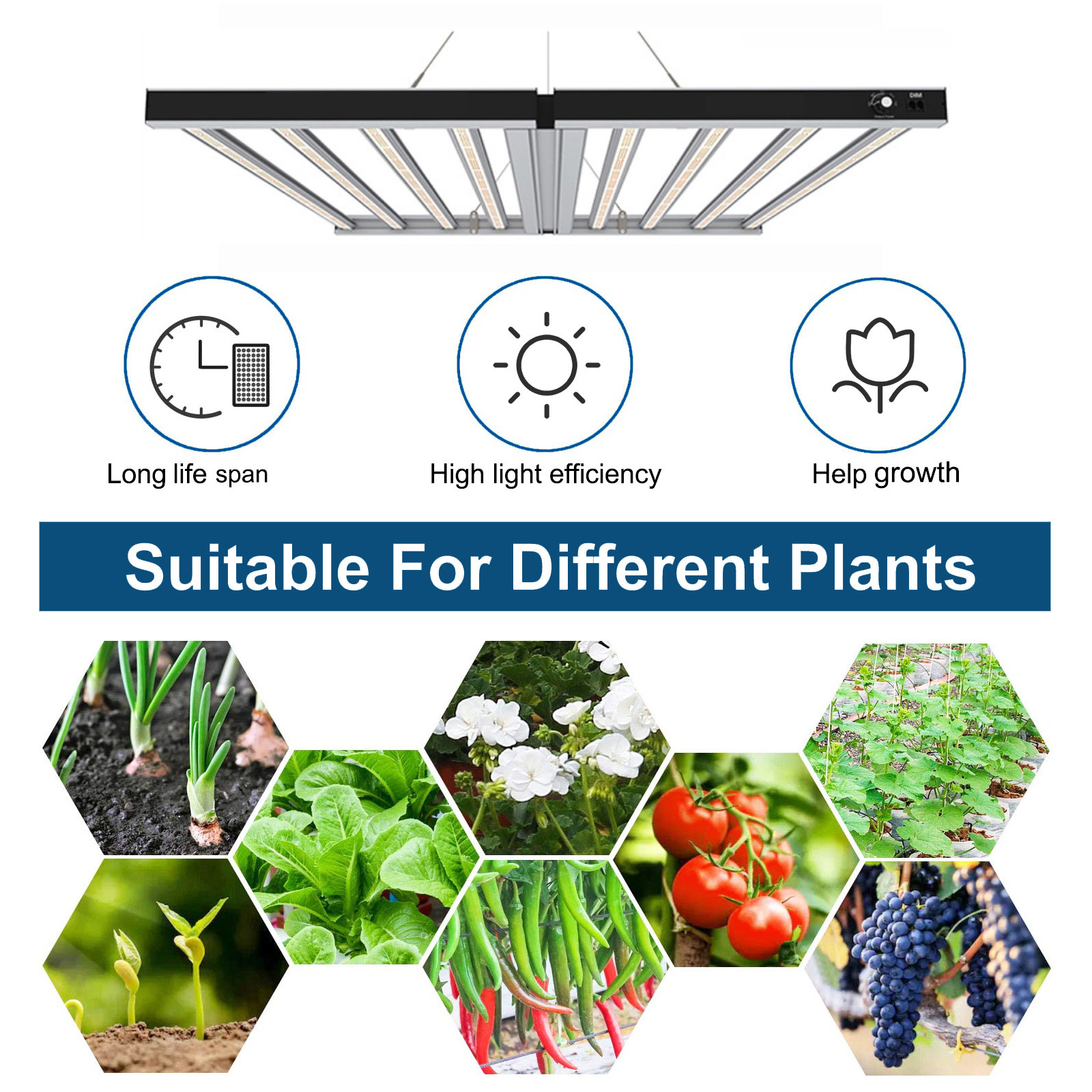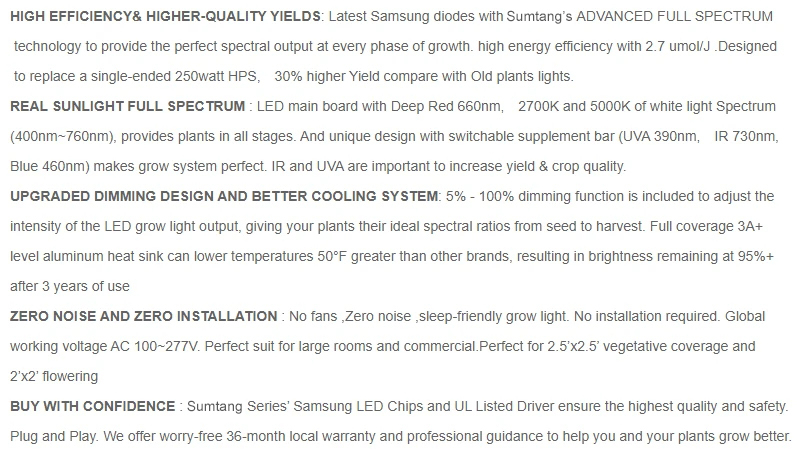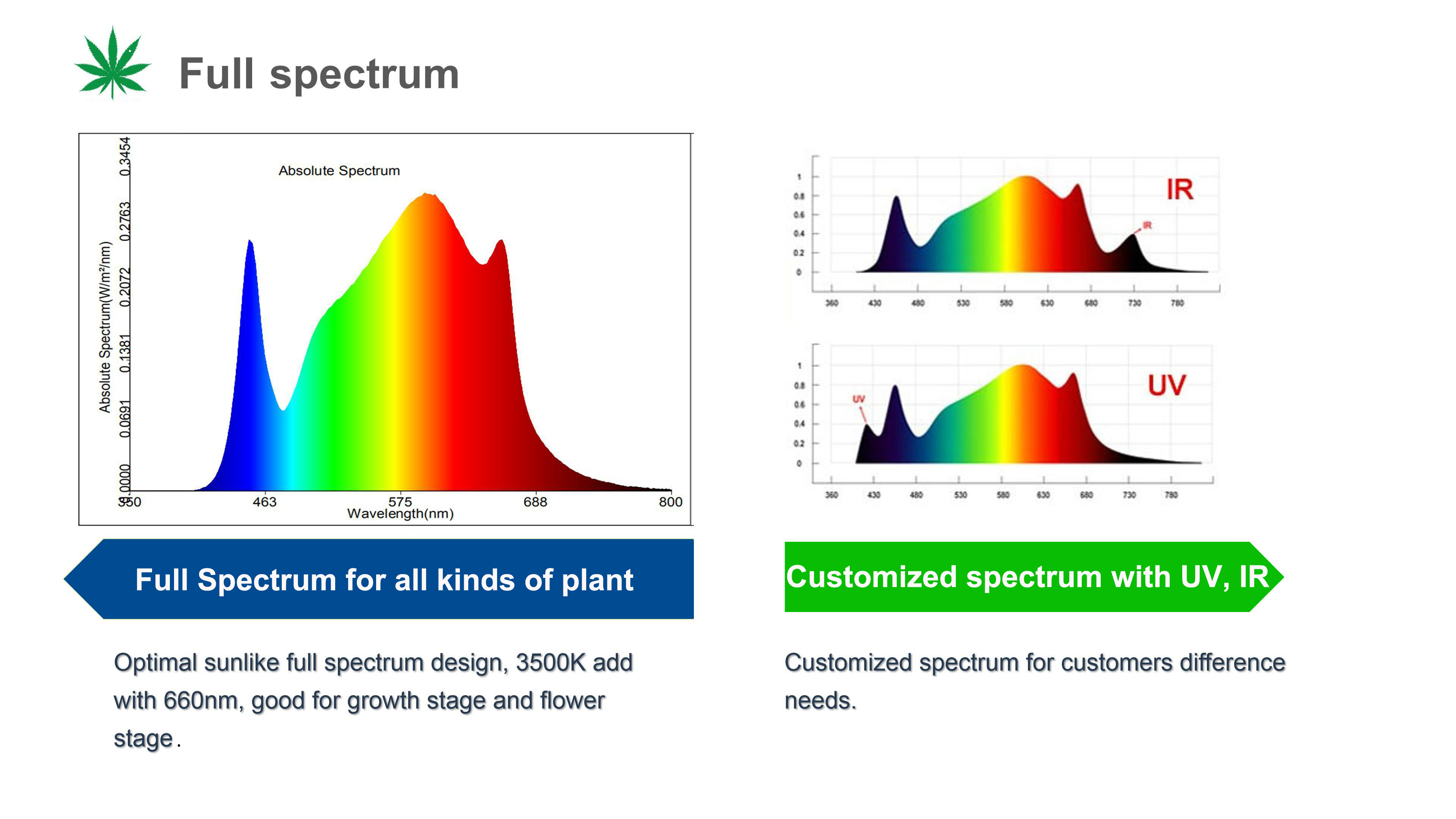 Installation Instructions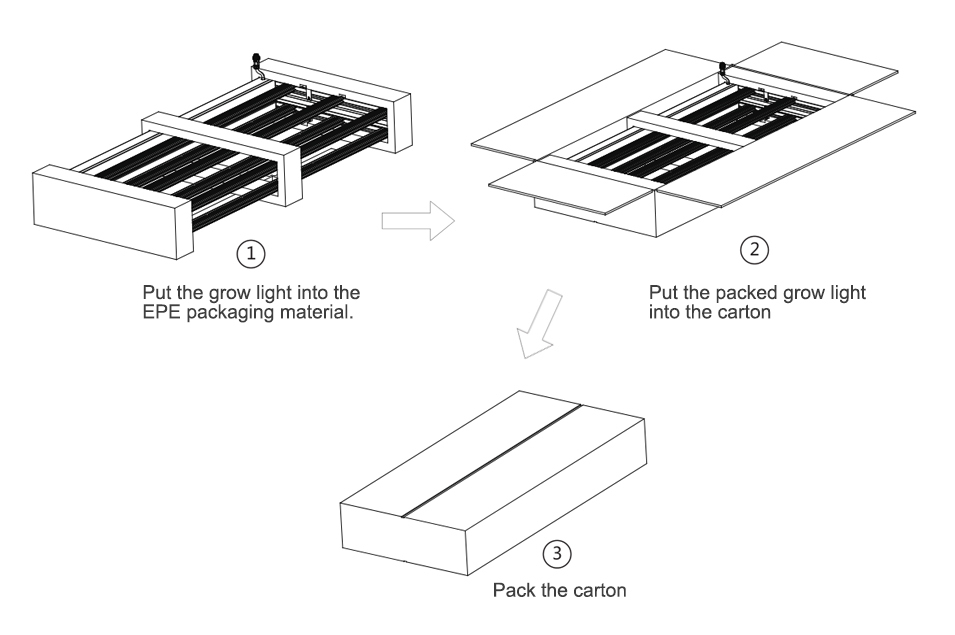 Q: What is the actual wattage of the LED grow light?
A: The actual wattage is 660W ± 5%.


Q: Is the plant lamp suitable for pepper?

A: Yes, full spectrum plant light is suitable for most indoor plants.
Q: Is the clamp stable?
A: Yes, very stable.
Q: How long should i keep the light run every day? A: Vegetative Stage: 12-14 hours on; Flowering Stage: 9-12 hours on. Fruiting Stage: 7- 8 hours on
Q: Instructions state to give light a rest after 12 hours...Can I leave on all day? A: Yes, no problem , but recommend let plants rest like in nature environment, and lamp rest for a few minutes after lighting for long time. It will helps to extend the lifespan of the light. Recommend 10-16 hours per day depending on the growth of the plant.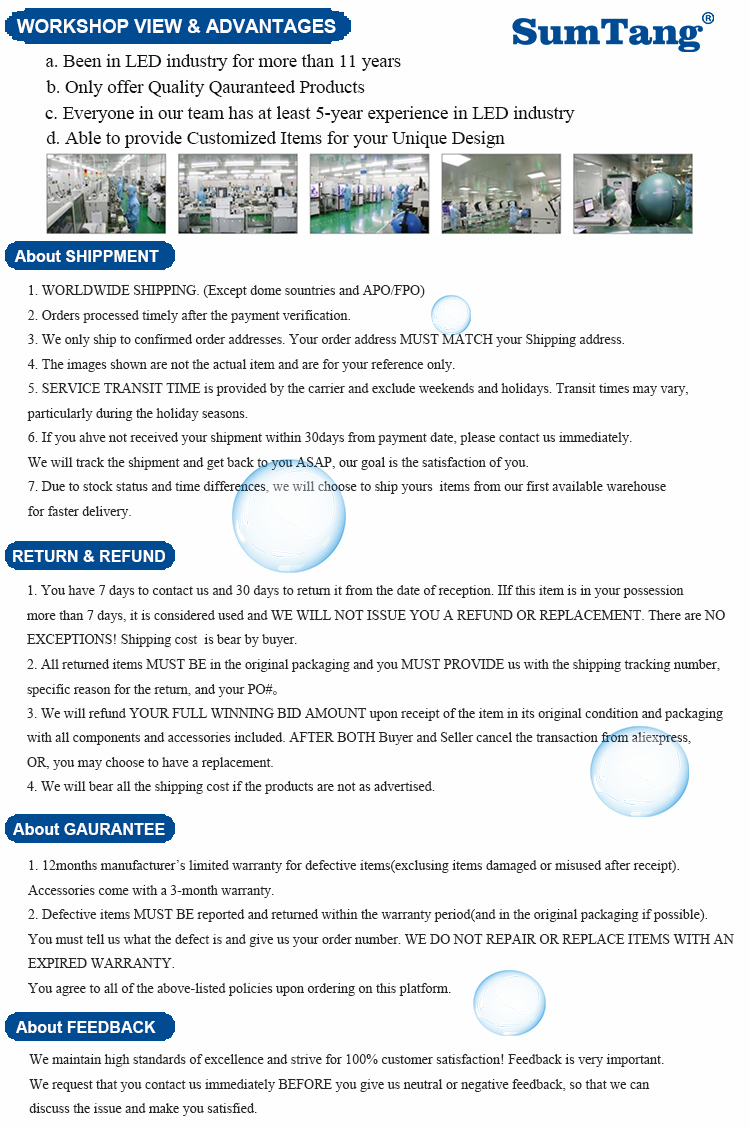 Lamp Luminous Efficiency(lm/w):

230
Input Voltage(V):

AC100-277V
Wattage:

1000W
Luminous Efficacy(μmol/J):

2.9
Dimming:

Yes
By
Heliea
Thursday, 12 August 2021
Intended purpose, grow lights. Very good grow lights. Will buy again.
By
Aimee
Tuesday, 20 July 2021
This is a very nice light for the price! It's very sturdy, heavy, and the heaviness makes the light dissipate heat very well! The heat sink runs a lot cooler than some of my other lights! Great value and Samsung LEDs! Came with packed very well. thanks.
By
Alicia
Monday, 28 June 2021
Very good experience,I ordered two lamps about eight days ago. I will buy soon the same product.
By
Noble
Friday, 18 June 2021
Same as the photo taken well, fast processing and shipping, big seller! As soon as I try, I'll tell you if it gets hot or not! Thanks.
By
Jubal
Wednesday, 16 June 2021
The product is true to its description, delivery is fast and light works normally. It's a Samsung chip, the light is very bright.
By
Nahaliel
Saturday, 12 June 2021
Product arrived fast. About the efficiency will test. The product itself is beautiful.
By
Billy J
Sunday, 06 June 2021
I love this light. This light is perfect for seedling and single plants from start to finish. Excellent quality, super bright and half the price. You cant go wrong. The full spectrum with uv and ir who could ask for anything more. This is my 4th light I have bought from this company, I sold.Super fast delivery everytime I've ordered.
By
Blaise
Saturday, 05 June 2021
The product is very powerful, my plants loved. But is sensitive and requires good care in handling the order last long.
By
Jecisa
Thursday, 27 May 2021
Amazing, exceeded expectations, recommend, arrived within 15 days.
By
fany
Sunday, 23 May 2021
All ordered units work perfectly and all have the correct plug. Shipping was quick and the packaging was excellent. This is a very reliable seller and the product is highly recommended.
By
Cleon
Saturday, 22 May 2021
Delivery in Mo a little more than a week. All OK.
By
Alida
Saturday, 15 May 2021
Very high quality and not too long to arrive. That's great! I will order again thank you.
By
Garrick
Tuesday, 11 May 2021
simply excellent good product fast shipping. Perfect.
By
Cathy
Tuesday, 11 May 2021
Nice lights. Work as expected. these are actual Samsung LM301BH Lights. I am very satisfied with the lights. I might buy more. Thanks.
By
Yancey
Friday, 07 May 2021
got light fast. light works nice. will order more if price stays the same. I give you five stars at the moment it's already on and on good lighting.
By
Adem
Sunday, 02 May 2021
i love the lights. so bright, easy to use.
By
Farrell
Sunday, 02 May 2021
Items received in good condition.The LED light emits a full spectrum of light, and its spectrum and power consumption are exactly the same as those described in this product description. Value for money.
By
Lance
Sunday, 02 May 2021
Great product and a great value. Plants love the light. It's a Very good experience, I will buy soon the same product.
By
Gervase
Saturday, 17 April 2021
Good light,the light is strong, my plants are happy with light,. The value for money is excellent. Delivery is fast. Simple Installation.
By
Jeasea
Sunday, 11 April 2021
Excellent quantum board. Very powerful. The plants are loving it.